OUR FOCUS
Crisis Response
Responding to the crisis in Somalia
Despite its political progress in recent years, Somalia faces a major risk of famine in 2017. After years of conflict and prolonged drought, over 3 million people need urgent food assistance. Nearly 895,000 people have been displaced due to drought compounded by armed conflict since November 2016.
The country's heavy reliance on its natural resource base and the provision of 'eco-system services' is a major source of fragility, aggravated by insecurity, extreme weather patterns and climate change impacts.
The humanitarian response has been rapid and able to assist more than 3 million people each month with protection, health and education, as well as food, water and livelihood support mainly in the form of cash vouchers, through an integrated approach from drought operation coordination centres at national and sub-national levels.
UNDP's response
The UN Development Programme primarily supports the government to coordinate the response and address the root causes of the ongoing humanitarian crisis, so to break the 'vicious cycle' of natural disasters and emergencies. Over three decades of conflict, governance failure, insecurity and violence combined with recurrent droughts/floods have thrown Somalia into extreme poverty and recurrent famines despite relief aid and support from the humanitarian donor community.
UNDP in Somalia today stands at the crossroad of the humanitarian, peace and development nexus, working simultaneously on peace, justice and security, state building, local governance, climate change and longer-term sustainable development, to avert and mitigate shocks – whether these shocks are caused by violence, disaster, climate, famine or epidemic.
UNDP collaborates with government and UN agencies, funds and programmes, as well as the World Bank, to help establish a medium to longer-term recovery and resilience framework for Somalia.
Key results
UNDP contributed to set up, and provides ongoing technical capacity to disaster management institutions in the four Emerging Federal States—Galamduug, South West, HirShabelle, and Jubbaland—facilitating together with IOM state level crisis coordination, alongside disaster management.
UNDP builds the capacity of the newly established Federal Ministry of Humanitarian Affairs and Disaster Management since its creation in March 2017, in particular to establish a disaster management, crisis response and crisis coordination system in the country.


UNDP facilitates coordination and partnership building between the federal ministry and existing disaster management institutions in Puntland and Somaliland (HADMA and NERAD respectively).
UNDP supported the Somali Government to immediately deliver water to 6,500 vulnerable households in drought-affected communities.
UNDP helped the regional Ministry of Environment in Puntland build a main water reservoir, which provides to 15,000 pastoralists and their livestock water storage for four months.


In partnership with local NGOs, UNDP rehabilitated water catchment facilities in Puntland, benefitting 650 households.


UNDP committed US$ 1 million to extend in the short-term its Water Access Programme to improving small water storage facilities in rural areas in Puntland and Somaliland – through new constructions or rehabilitation of berkeds and boreholes; medium size water storage dams (50,000 to 100,000 cubic meters) are built to catch seasonal streams, and equipped of safe overhead water tanks with solar pumps for human consumption.


Solar panels previously supplied by UNDP have met 75% of energy needs in the main treatment centre for more than 2,000 cholera patients in Baidoa.

Find more information in our factsheet on Somalia.

Explore more
More than 1.4 billion people now live in areas affected by fragility. In the UN Secretary-General's…
Democracy and human rights are important objectives in and of themselves. But, at the same time,…
The Government of Japan and the United Nations Development Programme (UNDP) this week launched the…
Strengthening the rule of law, justice and security will be critical for the stability and inclusive…
Broad national consultations play a key role in establishing governance and rule-of-law systems that…
One year after famine was declared in parts of Somalia on 20 July 2011, the UN Humanitarian…
Northeast Nigeria, Somalia, South Sudan and Yemen are facing conflict and drought and are now…
Since 2011, 1,650 young Somalis were given an opportunity for rehabilitation and personal…
It is early morning and Amina[1] has another busy day ahead. The mother of two must get her children…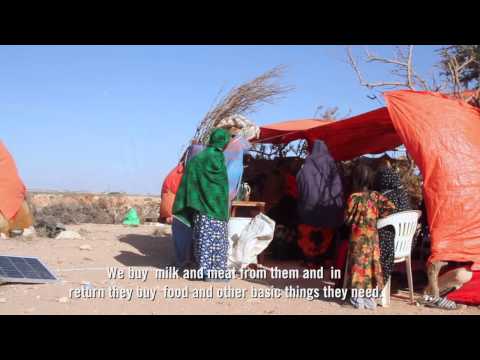 I was just in Somalia, one of four conflict-ridden countries in Africa and the Middle East facing…
Bashi, a young man who fled from conflict in Somalia, is one of many Africans making the journey to…
This report consolidates the findings of a comparative evaluation commissioned by UNDP to assess…
A quarter of the world's population lives in countries where state capacities are limited and…
When conflict comes to an end, those who directly took part in fighting may have special…
Since 1991, the United Nations Development Programme (UNDP) has been helping the people of Somalia…
UNDP is producing tangible results on its justice and security work in conflict and crisis-affected…